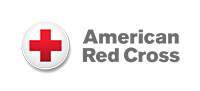 THE AMERICAN RED CROSS HELPS US ALL IN SO MANY WAYS WE ARE HONORED TO PARTNER WITH THIS AMAZING ORGANIZATION DURING THIS UNPRESENTED WORLDWIDE PANDEMIC. $5 OF EACH 'NOT CANCELED' THEMED PRODUCT AND OTHER SELECTED PRODUCTS ON OUR SITES WILL BE DONATED TO THE AMERICAN RED CROSS.
RED CROSS provides
Lifesaving Blood.
The American Red Cross is on the front-line providing blood to patients. There is an urgent need for blood during the
COVID19
pandemic. Find out how you can help by visiting redcross.org
RED CROSS provides
Disaster Relief.
They go wherever they are needed and respond to an average of more than 60,000 disasters every year.
95%
of their disaster relief workers are volunteers. Find out how you can volunteer by visiting the American Red Cross website redcross.org
RED CROSS provides
Military Support.
The Red Cross helps members of the military, veterans and their families prepare for, cope with, and respond to, the challenges of military life. Over
162,000
families have been helped this year alone
RED CROSS provides
Life-Saving Training.
The Red Cross offers lifesaving training and certifications for
CPR, First Aid, AED, Babysitting & Caregiving, Swimming
and
CNA training
. Keeping our communities prepared and safe. To learn more about the courses offered visit the redcross.org