What's better than wearing something from LuLaLax? Wearing something from LuLaLax that's personalized! Lacrosse girls always want to show their love of lax, and adding a name, team number, team name or monogram makes anything extra special. With so many super cute items to wear, how is a lax girl to decide? To help you out, we've picked some LuLaLaxer approved favorites that any lax girl will love.
We ❤️ soft and cozy sweatshirts, and we think they're even better with personalization on the back. Choose from two hooded styles: our standard sweatshirts which is offered in several colors (including Carolina blue – a lax girl favorite), and our heavier sport lace sweatshirts. Both have a lined hood and a pouch pocket to hold essentials (phone, lip balm, cards) or keep hands warm. For lax girls who like to keep it simple, we also have crew neck sweatshirts that are great to wear year-round, either alone or layered.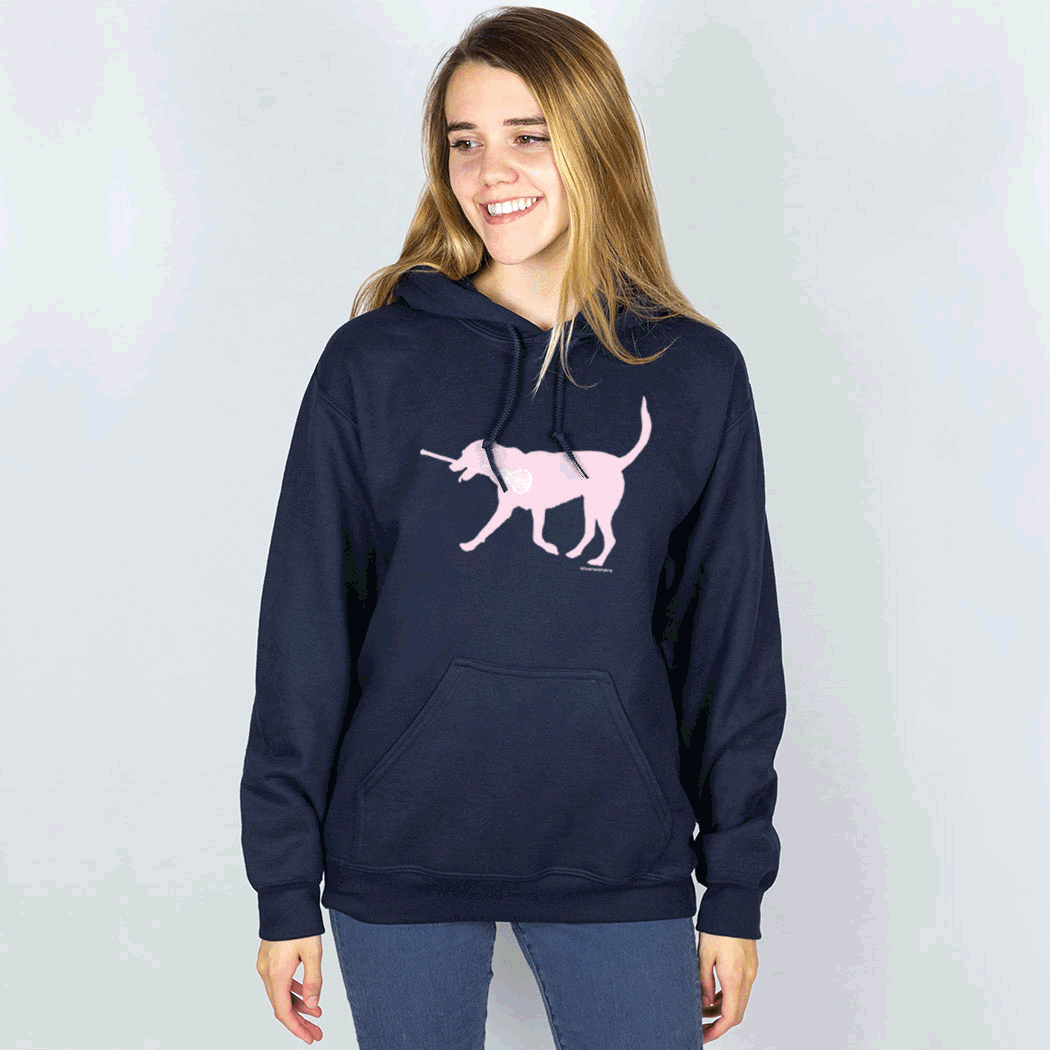 ★★★★★ 5 out of 5 stars
My tween loves it!
"Got this for my 11 year old lax player who loves wearing sweats. She loved the personalization, and received some compliments from friends at school." - Sherry
An absolute necessity for any true lacrosse girl is a LuLaLax t-shirt. We have dozens of designs for every taste: from super cute to totally cool, brightly colored neon to faded vintage, bold mottos to (of course) LuLa the Lax Dog. Made from a soft and lightweight combed cotton and polyester blend jersey, our short sleeve tees have a classic, relaxed fit and is available in both youth and adult sizes. They can all be personalized with a name and player number on the back, and some have a monogram or number on the front, too. These comfortable tees are great to wear both for practice and around town to show off your lax girl style!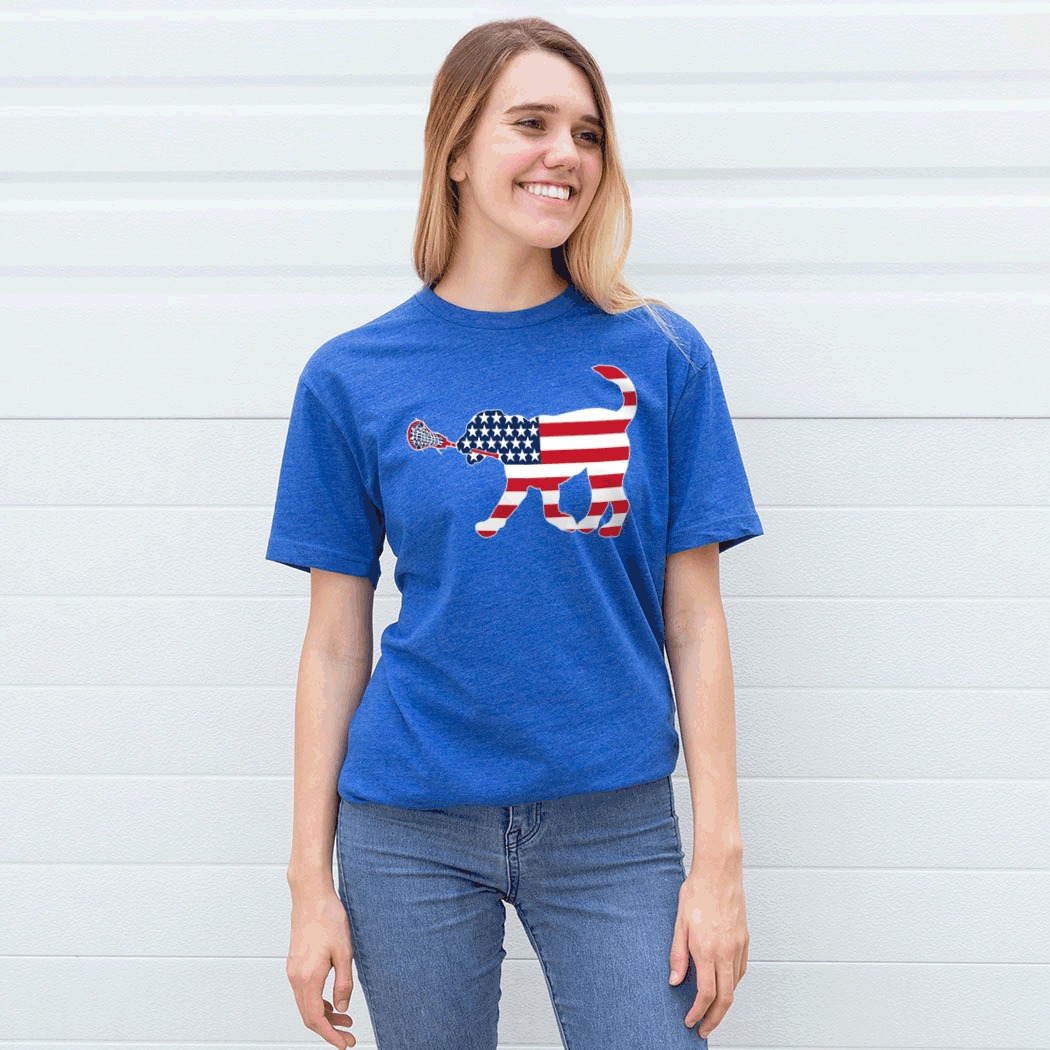 ★★★★★ 5 out of 5 stars
Awesome tee - personalized!
"Couldn't believe this arrived in just a couple days with our last name printed on back! My daughter loves it!" – Sarah
A super fun accessory on or off the field, our Printed Mid-Calf Socks are offered with personalization, a monogrammed printed mid-calf socks, and even girls lacrosse sticks pattern so the front and back of each sock can have different personalization against a crossed sticks pattern. Made from a moisture-wicking polyester to keep feet dry, they are available in two sizes for the perfect fit. When the rest of the team sees them everyone will want a pair, so they make a great team gift.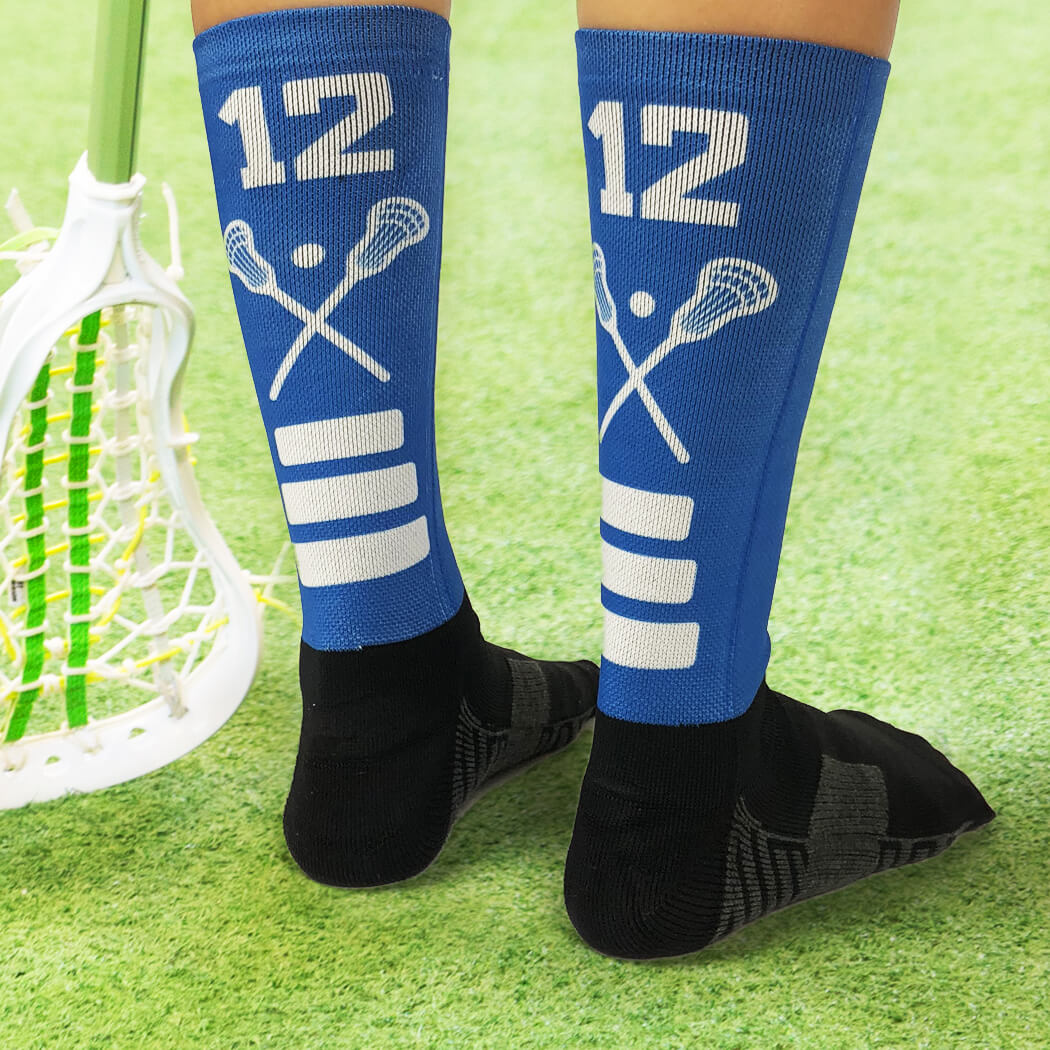 ★★★★★ 5 out of 5 stars
Awesome Lax Socks
"My girls absolutely loved their personalized LuluLax socks that they got for Christmas! They can't wait for spring lacrosse to start to show them off on the field!" - Heather
Lacrosse girls love our Slide Sandals, especially when they can be personalized with their team number, name, team name or monogram. The designs are in great colors against an adjustable black strap for a perfect fit. The footbed is super comfortable – nice for tired feet after practice, a game, or just a long day being a lax girl. Ideal to wear at the pool or beach or around town in warm weather, these slides are also perfect to wear when relaxing at home or to and from practice.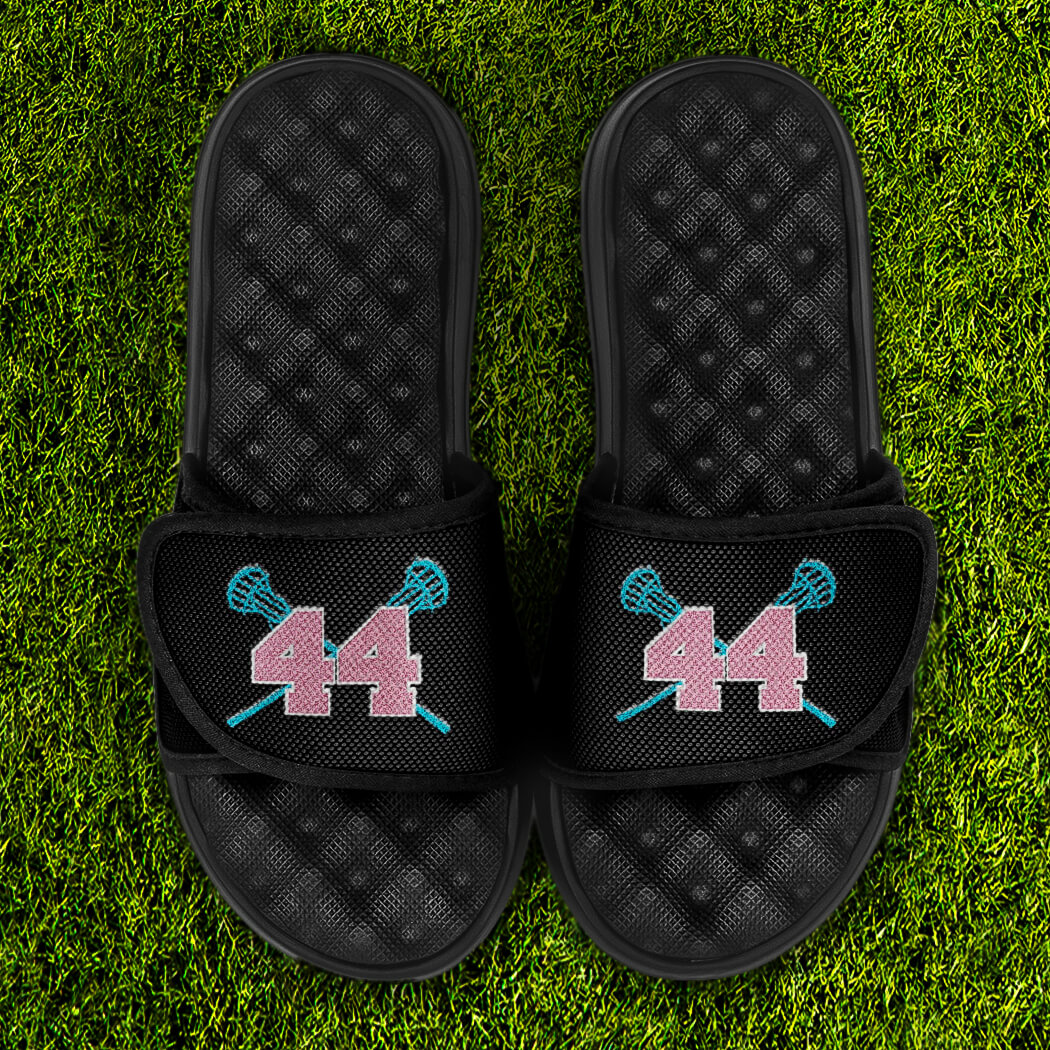 ★★★★★ 5 out of 5 stars
Very Comfy!
"I for this for my daughter's bff. She loves it. She felt "special" wearing something personalized." - Colann
For a different option, our colorful Flip Flops are custom printed with original lacrosse designs that lax girls love. With a dense foam sole, these super cute flip flops are cushiony for warm weather wear wherever the day takes her: to and from practice, to the beach or pool, or around town. With lots of personalization options, she can make them truly her own.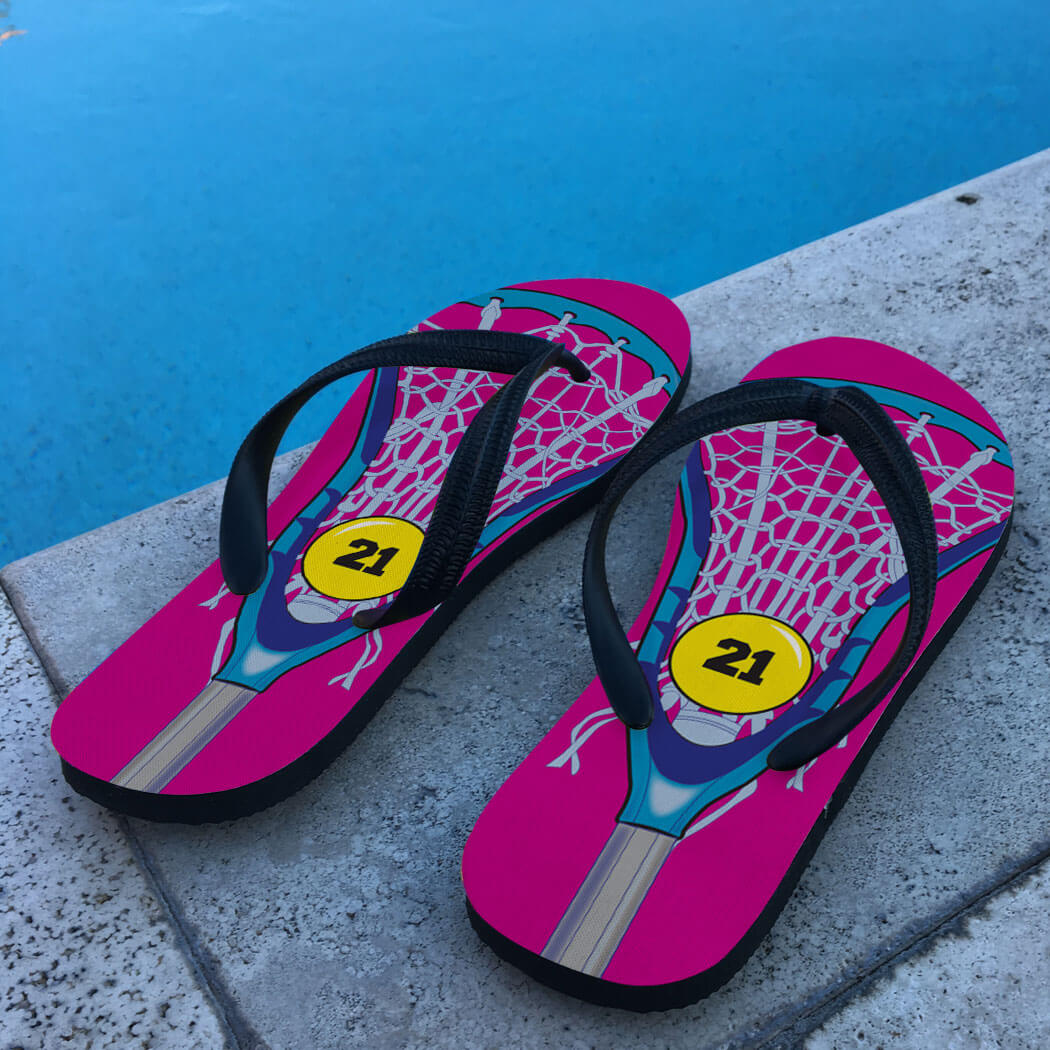 ★★★★★ 5 out of 5 stars
Unique
"I live in Arizona. No way you'll find flip flops like these. They may be a little pricey for the materials, but they are not for the uniqueness factor. Very cute for my 10 year old!" - Anonymous
Why wear plain leggings like everyone else when LuLaLax can personalize them for you? Our cotton and spandex Leggings are versatile and super comfortable. In cold weather wear them as a layering piece under a dress or long sweater, or with any top when it's warmer. Choose to have a player name, leggings team name or number below a pair of crossed sticks, or the leggings your text here in a bold font, either low on the calf or high on the thigh to wear with boots. With the design in a choice of bright colors or gold or silver "glitter" against go-with-everything black, every lax girl will love these whether on the field, at home, or out and about.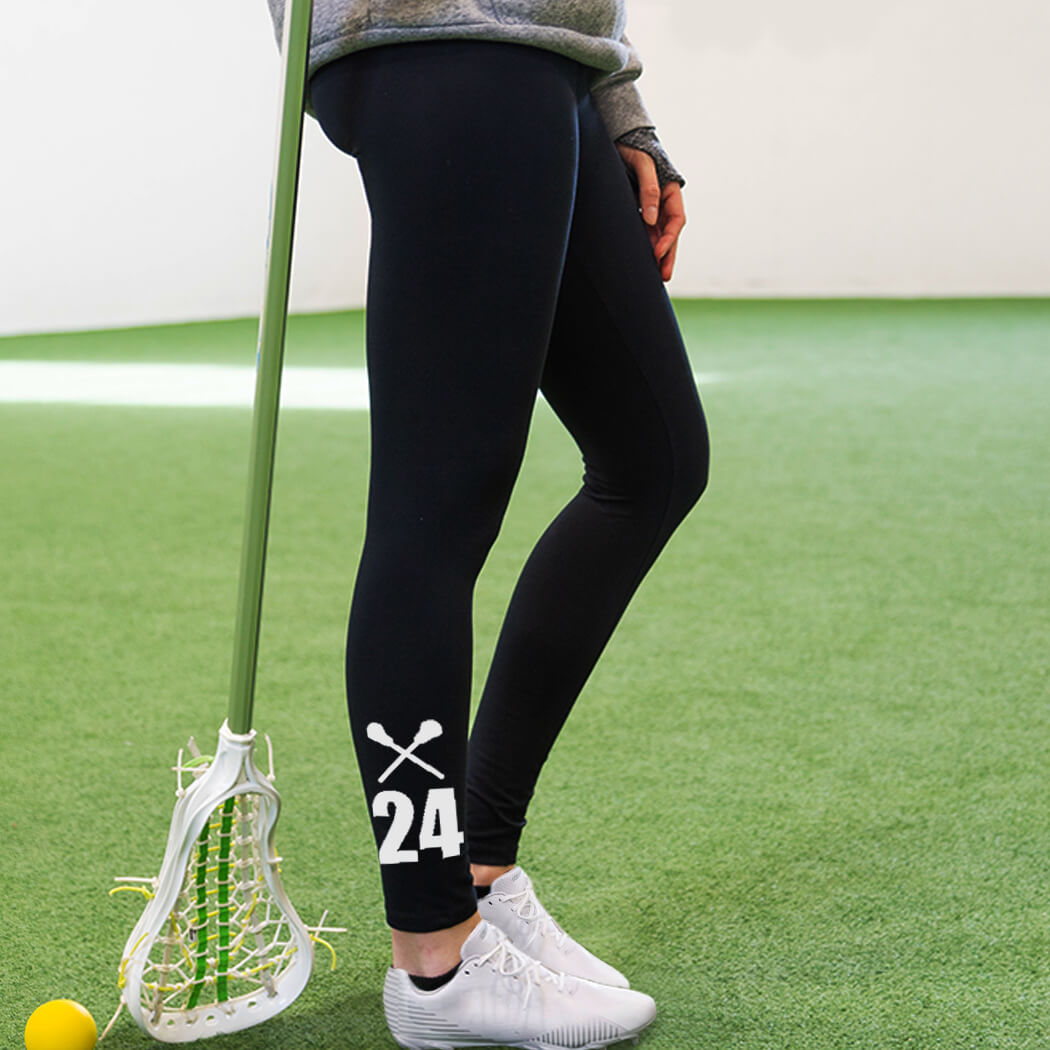 ★★★★★ 5 out of 5 stars
Custom leggings
"Excellent fit and good quality! Xmas gift for daughter and she loves them!" – Tracey
Not a fan of leggings? Then our super soft joggers will be perfect. Made from a cotton/polyester blend, these sporty pants have a girls cut, an elastic waistband with a drawstring for a perfect fit, two on-seam pockets, and a back pocket to keep small items handy. Great to wear after the game, when relaxing at home, or for sleeping, there are options that can be personalized with a name, team number, team name or monogram. Paired with one of our t-shirts or sweatshirts they are the ultimate comfy outfit, ideal for any lax girl going off to college or school.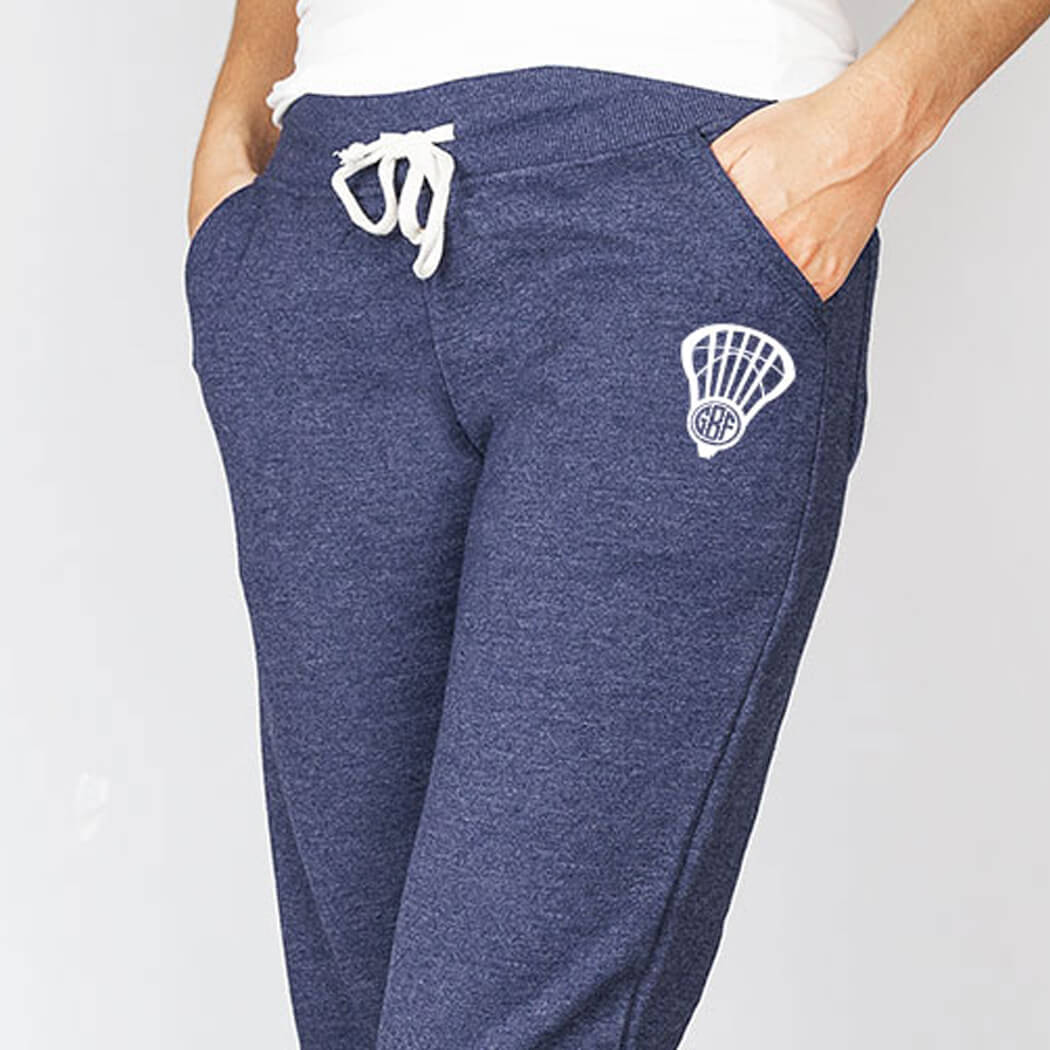 ★★★★★ 5 out of 5 stars
Great Gift!
"I bought these for my daughter in the navy because she loves monogrammed anything – and anything from LuLaLax. She wears them with her Lula lax dog sweatshirt all the time when she is at home, and she plans to take them with her when she goes to college this fall. Super comfy when she's studying (we hope!)." – Stephanie
Lax hair may not care, but lax girls need a headband that stays put. Our Julibands No-Slip Headbands do just that. In cute designs and great colors, the tops of these 1" wide headbands have a soft lining that grips and an elastic back with a clasp to prevent pulling. With personalized options, these satiny headbands are so comfortable that lacrosse girls love to wear them both on and off the field.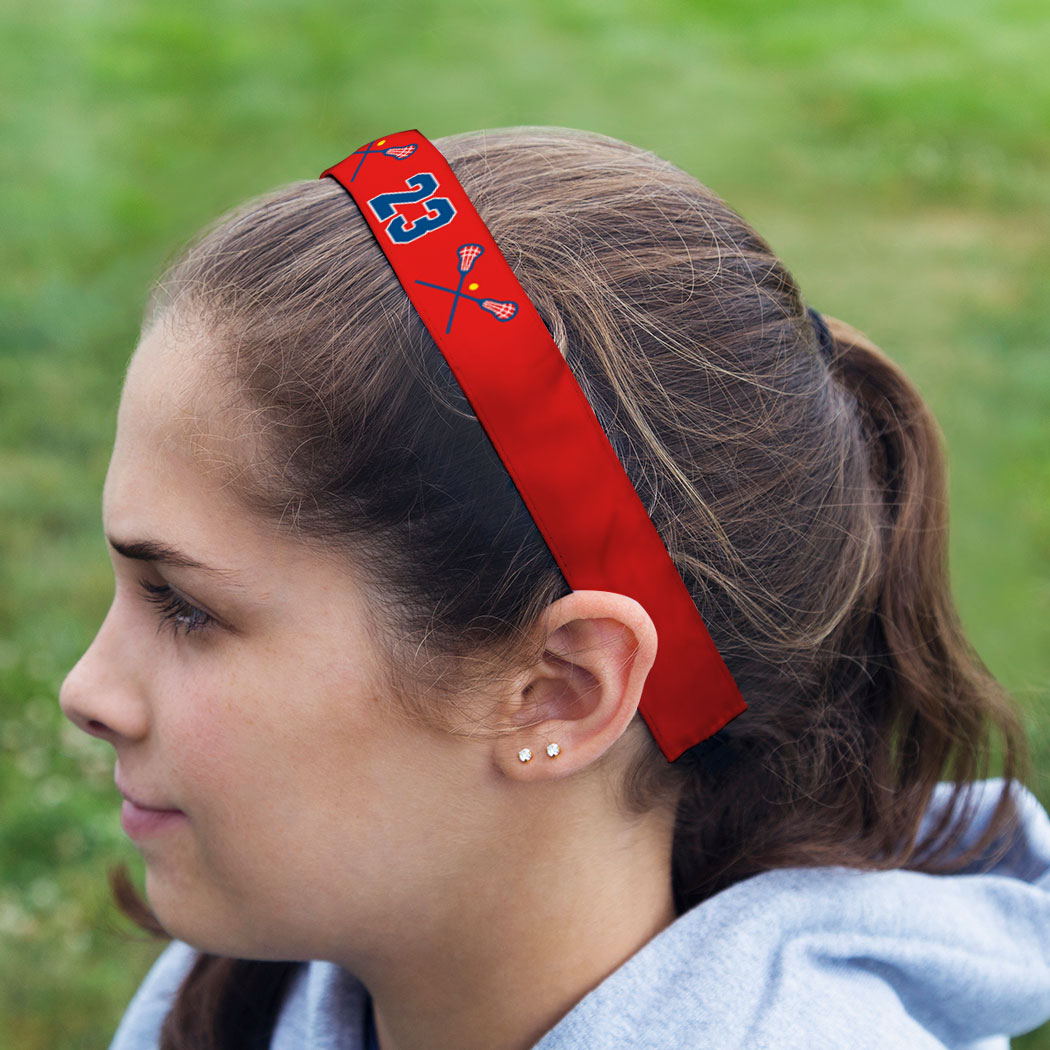 ★★★★★ 5 out of 5 stars
Very Cute!
"Love the patterns and initials. Came out great. My daughter loves it. Thanks!" - Colleen
At LuLaLax we think lacrosse girls are pretty special – which is why we all we do is create fun items with original designs for lax girls only! And because every lax girl is special in her own way, we have lots of options that can be personalized to be uniquely her own.