About ChalkTalk SPORTS®

Chalk·Talk·SPorts®
\ˈchȯk ˈtȯk ˈspȯrts \
In sports, chalk talk is a method of teaching a team on a chalkboard or whiteboard the sport, the plays and how to excel as a team.
How It All Started
Founded in 1995 by a Mom (Julie) in her garage, ChalkTalk SPORTS® began with a line of hockey and lacrosse t-shirts and a hockey board game.
Ongoing inspiration came from their travels with their 3 sons to hockey, lacrosse and soccer games and track meets. Between school, games and practices, t-shirts were printed, and orders were filled…it was truly a family effort.
Fast forward to 2003 and ChalkTalkSPORTS.com was launched. Within the next few years, the company grew rapidly and Tom (her husband) and their sons, Ryan and Chris, joined the company. The four of them assembled an amazing team of talented and passionate people dedicated to providing the best products to celebrate the sport's lifestyle.
Now, ChalkTalk SPORTS® designs and manufactures unique products for over 25 sports, as well as for its sister sites, GoneForaRun.com and LulaLax.com.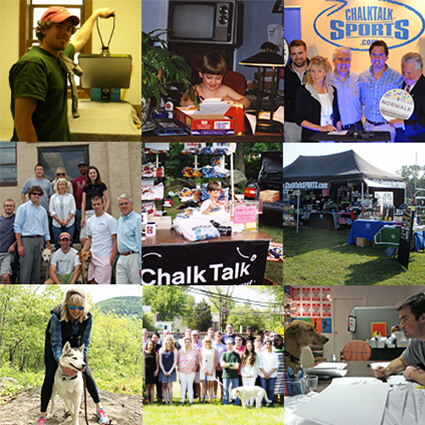 ChalkTalk SPORTS
®
is a lifestyle brand that
celebrates the pure joy
that
playing a sport brings
by uniting players, families and friends.
We've Changed But Haven't Forgotten Our Humble Beginnings
We've held onto the spirit with which we began, designing thoughtful and unique products that speak to the sports people love. We proudly design and decorate all our products in this great country. Our passion is sports and it continues to be the drive at ChalkTalk SPORTS® , to support and celebrate the sport lifestyle in the lives of players, families and friends. And, our office and fulfillment center are strategically located next to playing fields, tennis courts and an ice hockey rink — yeah, we still love to go out and play!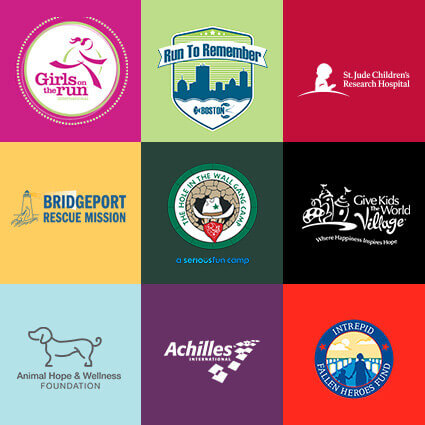 Playing it Forward by Giving Back
We care about giving back. We believe in the power of sports to build healthy minds, strong bodies and close family ties.
We are committed to sharing the gift of sports with our community outreach programs that include supporting various youth sports programs, sponsoring sports events, and donating to the less fortunate. In addition, we have donated over 9,000 pairs of athletic socks to the homeless and kids in need.
Our Play it Forward campaigns are an important part of the ChalkTalk SPORTS® mission.